Why read: This is an easy-to-follow guide on some of the most fun Halloween activities for kids. 
There are affiliate links in this blog post. If you click through and make a purchase, I may receive a commission at no additional cost to you. Thank you for supporting my blog this way!
Remember how Halloween was a fun day centered around YOU?
A simple DIY costume and a little creativity with makeup, and bam! you win the scariest costume contest at your workplace party. You get all the applause and a juicy company gift card. 
HAHAHA, can you beat that with your candy, you little suckers?!!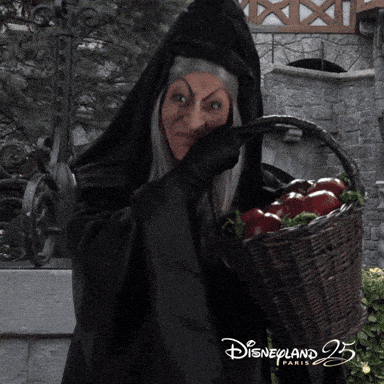 And now, when you're a mom Halloween is a month-long holiday party centered around your kids.
Your head is spinning from all the variety of fun Halloween activities for kids you CAN and WANT to do.
Whether it's finding a great pumpkin patch, decorating the house, coming up with scary pranks, or deciding to throw your husband into the witch's potion for refusing to wear a family-matching costume – Halloween can be taxing.
And even if it's the last weekend before the scariest night of the year and you're still in some type of denial mode, I have a list of easy-to-follow tips for you.
So put on your witch's hat and let's prepare to have the greatest and spookiest Halloween with the kids.
1. Pumpkin Patching

 
Going to a pumpkin patch doesn't have to be a boring go-get-a-pumpkin-and-head-home type of activity.
Nowadays, pumpkin patches offer fun Halloween activities for kids starting at the beginning of October and leading to the main day itself.
The choice is enormous: train rides, pony rides, corn mazes – where you can lose your kids for a couple of days (haha, you wish!), –  bounce houses, face painting, contests, giant slides, and obstacles.
Depending on your child's age and preferences, going to a pumpkin patch can easily become the most exciting part of the whole Halloween extravaganza. Just kidding, nothing can beat the candies!!
So how do you find all those great pumpkin patches?
Word of mouth – If you live in a small town, you probably know all the good ones through the word of mouth. In bigger cities or areas, word of mouth works just as well, check with your friends – they might've found a really good one.
PampkinPatchesAndMore.org – this is a great website to look for pumpkin patches in your area. You just need to find your state and then check all the available options.
Local Facebook groups – I am part of a couple of mom groups on Facebook and those are extremely helpful for anything and everything mom-related. If you are part of one, just ask other parents for recommendations.



2. Pumpkin Carving
When you go to that great pumpkin patch with attractions, don't forget the main purpose why you are there: pick up a pumpkin!
Might seem silly but last year my son and I got so carried away with all the trampolines that were about to leave without getting one. My 2-year-old girl was quite tired by the time we were to head home. But when I told her we were going to get a pumpkin and carve a face with scary eyes and teeth, she got all excited again.
This is such a fun thing to do with your child. Use your creativity to make the spookiest pumpkin possible. You can paint on it, you can carve and put candles inside. There are so many great videos on Youtube that can help you with the process.




3. Decorated Houses



This is something that probably older kids will enjoy.
That being said, my 3-year-old seems to have no fear when it comes to giant mummies and spiders hanging off the houses, or skeletons coming out of graves, or scary body parts of witches. Walking around the neighborhoods with the freakiest decorated houses is something I immensely enjoy myself too.
Some people just put so much work into the Halloween decorations that you almost feel obliged to go and see those masterpieces.
There are entire streets in San Francisco Bay Area houses of which are in some type of contest for best decorations. Again, you can google or check with your local groups to find these houses in your neighborhood. This website has a good roundup of the ones in our area.
Related: 30 Super Creative Pregnancy Halloween Costume Ideas

4. Finding the Perfect Halloween Costume for Kids and Yourself
With the Halloween night approaching you'll need to start planning out the Halloween costumes.
If your kids are older they'll probably know exactly what they'll be wearing. It's either batman or one of the Star Wars heroes, isn't it?
But even with younger kids or toddlers, the easiest way to decide is just to see what they're most interested in at that point. My son was all into animals last year, so I dressed him up as a little tiger. This year he can't live a day without playing with his train set. Plus Thomas and Friends is his favorite cartoon now. So there you are, he'll be Thomas the train.
I have a separate blog post on where to shop for Halloween costumes online. So check it out here if you plan to shop online. 

5. Spooky Cooking
This is by far one of the best Halloween activities we did last year.
My son and I had so much fun making little shortbread cookies shaped like witch fingers with red food-color-dyed almond slices for nails. There is a simple recipe floating around all over the Internet (I LOVE this one). My son was ecstatic over those (and not at all afraid!). Not the effect I was aiming for but still fun.   
This is another area where you can unleash your spooky spirits, get creative and add some fun to your kids' everyday routine. Your child's lunch box can become a one haunted box full of surprises. Cut his sandwiches into ghost-shapes with scary eyeballs made of raisins or grapes.  Plus put some plastic small spiders in it. Your child will love finding scary little surprises here. And it might as well be the first time his lunch box returns home empty 😉 
6. Halloween Carnivals and Parades
Halloween is a great time for local businesses to get in front of their potential customers. So most neighborhoods hold Halloween carnivals and parades that are sponsored by these businesses.
Quite often these have costume contests, fun games, crafts and raffle, and of course trick-or-treating. Check with your local parenting non-profits for information on these parades. Or even try calling Chamber of Commerce or City Hall. They will certainly have this info for you.
Check out this website for fun Halloween for kids events and activities in the San Francisco Bay Area. 
7. Trick-or-Treating
And finally the main day of trick-or-treating!
It is, of course, more fun to join your friends with other children and go trick-or-treating together. The more the merrier! As children will get to see each other's costumes and be in all the fun together. If you don't have friends who you can join just check again with your local Facebook groups. You might be surprised as to how many families might want to be in the fun together.
If you still don't have the costume prepared, head to my post here for some online stores you can buy Halloween costumes from. Check the delivery dates though. This close to Halloween you may or may not get those on time. 

One Last Thing
There is a growing tendency among parents for non-candy Halloween treats. 
Some of these include crayons, fruit snacks, flashing LED light toys, glow sticks, or even toothbrushes (no kidding!). That's what my son got from one house last year – a toothbrush. I was so appreciative, I almost hugged the smart lady. But then I thought it'd be too weird.
You do need to know your audience though if you decide to go with candy alternatives. Bigger kids are too hung up on sugar, so you might get some pretty nasty looks. 
We all know it's very challenging for parents to forbid their children to eat their Halloween candies: something they gathered themselves and truly deserved. So let's get some higher quality sweets for our little ones. Costco offers big boxes of candies for a lower price, plus you can get good ones from Amazon delivered to your door (check this link). 

What About You?
Of course, this list is not exhaustive and it is so much you can do on Halloween like start a family tradition, organize neighborhood potluck, etc. So I'd love to know what it is that you and your kids enjoy the most on Halloween. Please let me know in the comments.